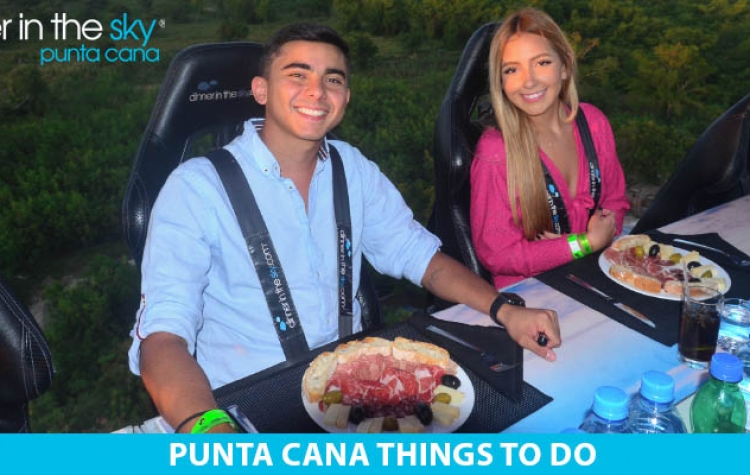 Mike Brits
Punta Cana is the ideal destination for a perfect island escape, with thirty miles of near-continuous white sand beaches flanked by tall coconut trees and excellent hotels with all-inclusive services. The moment you step in here, you can find too many reasons that will align with your decision to travel to this slice of paradise. Even when you leave for home, you will travel back to places in Punta Cana every time you close your eyes.
Read on to know why people love the Dominican Republic and unique things to do in Punta Cana during your next tropical vacation.
1. Peace & tranquillity
We all get busy in our daily lives, making us forget about taking breaks from the monotonous schedule. The Dominican Republic is a perfect getaway with peace and tranquillity around. You can sit back, listen to the soothing sound of ocean waves, and let your mind rest. Your only concern would be deciding on the best cocktail by the beach.
2. Tropical surroundings
The surrounding ambiance of Punta Cana enhances the overall experience here. You are sure to remember the trip with unmatched memories to cherish. What makes the place worthwhile?
Serene palm groves
Colourful birds and wildlife
Vivid and vibrant natural beauty
Fun-filled excursions at breathtaking locations
3. Breathtaking beaches
One of the major reasons travellers worldwide visit the Caribbean is the gorgeous beaches. The views of the white or golden sands of the sunny beaches are jaw-dropping! It is why Punta Cana is recognized as the top beach lover destination. It doesn't end at the 21 miles of warm sandy beaches. The stunning stretches of fine sand differ from your regular beach spot and offer some of the best sunset views.
The Dominican Republic is loved for its clear waters with turquoise hues. It makes for amazing Instagrammable photos and exciting things to do in Punta Cana, like scuba diving and snorkelling. Dive in the blue coastal oceans to see the beauty from above or below the azure waters. No wonder when people talk so much about Punta Cana.
4. The Climate
Being located in the middle of the Greater Antilles in the Caribbean, one of the best things about the Dominican Republic is its in and around locations. The weather is summer almost all year round, making it a perfect place to spend your vacation.
You can experience water sports with a tropical and warm climate. However, note that summer is also the rainy season in the Caribbean. You will run into showers here and there since the place has a habit of disappearing rain clouds as quickly as they come. 
5. Something for everyone
The Caribbean is full of locations that offer many activities to spend a memorable vacation. When considering Punta Cana things to do, they cater to everyone's taste and vacation preference. Whether you are into golf, a beach person, want to know history and culture, or a water sports enthusiast, the destination is a hub for all of them with something new to try!
For foodies, there are two sides to the Punta Cana cuisine. First, Dominican food offers many traditional dishes, snacks, and drinks for you to try. The second side is the fine dining options. Since the place welcomes tourists globally, the variety of cuisine choices can adapt well to your preferences.
6. Local hospitality & artisan creations
Artisans in Punta Cana are experts in making creative products to impress visitors. You can discover extraordinary art pieces here, from locally grown coffee, the famous Mamajuana, hats and bowls made from palm trees, ceramic sculptures, and paintings to wooden crafts.
When it comes to people, Dominicans are some of the friendliest people you can meet. Their energy and passion for life come out in the way they live, the way they talk, and the way they treat their guests. They have a very multicultural history with core values of courtesy and hospitality.
7. An all-inclusive getaway
Once you combine all the reasons, another brownie point remains on why you should travel to Punta Cana. It brings you to the luxury and all-inclusive resorts here. They are sure to make you feel the Caribbean charm and Dominican delight. At the retreats, you can sit back, relax and let the spa pamper and spoil you throughout your stay.
Additionally, consider these adventurous punta cana things to do for more action and fun.
Catamaran trips
Snorkelling
Horseback riding
Sailing & surfing
Deep-sea fishing
Windsurfing
Kiteboarding
Water skiing
Parasailing
The two great places you should visit are Excellence Punta Cana and Excellence El Carmen. Both are havens of infinite tranquillity, peace, exclusivity, and refreshment.
8. Sky Dining
It's easy to get swept away by the high-end dining when visiting Punta Cana. But the food scene at the local restaurants and street food stalls have a different flavour altogether. 
You can try Arroz Blanco (white rice), stewed beans, grilled shrimp and soups. The food in Punta Cana is a mix of African, Caribbean, Spanish and Taino indigenous influences, making it a melting pot of delicious flavours.
For exclusivity, ditch everything and go sky-dining. Imagine being suspended high up in the air and having delicious gourmet food with premium drinks. The mesmerising views around are the perfect backdrop for every celebration. The spectacular arrangements by experienced and professional restaurant staff will give you a top-notch dining experience.
The Bottom Line
Now that you know the top things to do in Punta Cana and have convincing reasons to visit the Caribbean, it's time to plan your much-awaited relaxing vacation. Book your tables beforehand at Dinner In the Sky, whether it's a wedding party, corporate event, romantic proposal, birthday bash or friends reunion. Visit  https://puntacanadinnerinthesky.com/ to browse more.