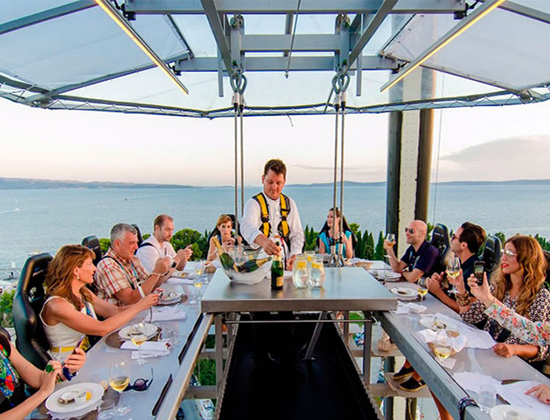 The first spark
This is a surrealist story of the kind Belgium loves so much. In May 2006, Hakuna Matata, a communications agency specialized in gourmet pleasures, and The Fungroup, a company specialized in amusement park facilities deploying cranes, joined forces and made a child's dream come true: a flying dinner table baptized the Dinner in the Sky which served as the venue for 22 Young European Restaurant Owners to don their white chef's hat.
Over the past years, Dinner in the Sky has criss-crossed the skies of 65 countries… Surely in Europe, to be sure, but also in Australia, Japan, India, Dubaï, South-Africa, Brazil, United States, Mexico, Canada… and China.
We have coordinated more than 5,000 events in cities ranging from Paris to Las Vegas, as well as in Sydney, Cape Town, Dubai, Bogota or Sao Paulo. All these events were unique, one of a kind.
Golden Principles
Dinner in the Sky has been clearly crystalized based on four principles which have been always foremost in our thoughts and of greatest concern in developing this concept. These principles consist in: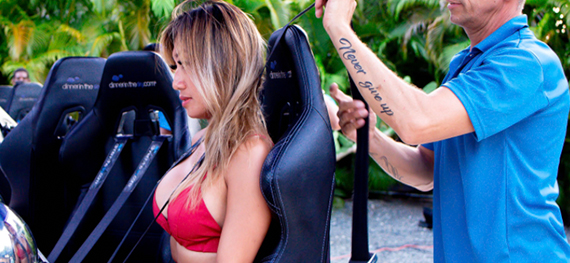 SAFETY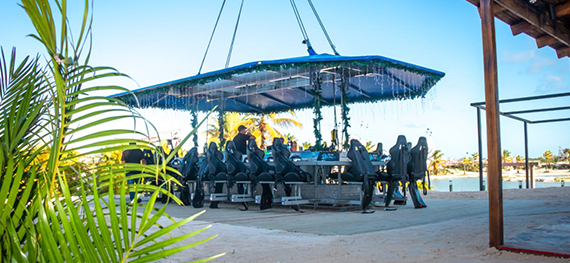 MOBILITY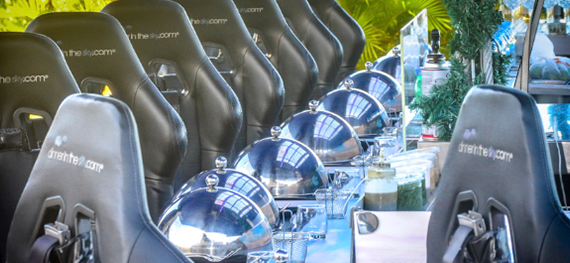 UNIQUENESS AND EXCLUSIVITY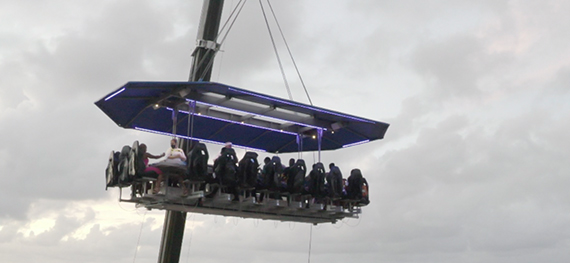 INNOVATION AND CREATIVITY
Dinner in the sky seats 22 people around a bar-table, secured by a six-point strap system on comfortable seats capable to rotating 180 degrees.
Suspended 50 meters above the ground, our professional staff will ensure that you and your guests can celebrate your own individual event with unbeatable views. From a golf course to a race track, the heart of a vineyard to the shore, can determine the picturesque location.
We will deliver an experience allowing you and your valued guests to enjoy 5-star luxuries with breath-taking views, fine foods and first-class service from carefully selected suppliers. Our ability to provide a tailored service is second to none.
Dinner in the sky is available in 1-hour blocks – the implementation can be specified to fulfil your unique requirements. At a rate of 10 sessions per hour, more than 220 people can have access to this exceptional experience, or to celebrate an exclusive VIP session it can service 22 guests intimately.