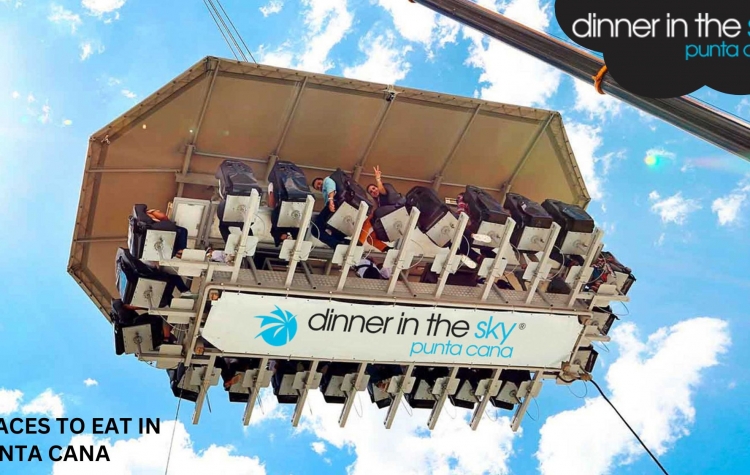 Mike Brits
Due to its enormous resorts and abundance of beaches, Punta Cana is one of the most well-liked tourist attractions in the Dominican Republic. Although Punta Cana has a sizable airport of its own, travellers may find it more cost-effective to fly through Santo Domingo airport.
So far, we've spoken a lot about the best places to eat in Punta Cana. So, in this guide, we're particularly going to indulge in traveling from Santo Domingo Airport to Punta Cana easily. 
Private Transportation 
A plethora of options are available in the private transportation spaces if you want to comfortably reach Punta Cana. Below are a few of them listed:
1. Limo service 
If your idea of vacationing is luxury travel and dining, limo services are the best way to reach the destination. Apart from that, it's also suitable for people in large groups. It enables you to share the experience in comfort while taking in the scenery on a leisurely long trip.
The best part is that, like the cars mentioned above, you can choose to have a drink while traveling. Therefore, this might be a terrific way to share a bottle of wine or scotch with your party while on the go.
2. Private mini van 
A private minivan might be a good option for your trip if you are traveling in a small group and want to keep things straightforward. Depending on the size of the vehicle you require, these can hold 1-6 passengers.
Because you have a fixed price guaranteed before you even get to the airport, this may be preferable to using a cab. Additionally, you would be purchasing it from a reputable private transfer business. Plus, nothing compares to the long drive with your friends while dinning at the best restaurant in Punta Cana on your way. 
Due to the dependability it offers, ridesharing may be preferred. This driver would be easy to find at the airport, and they'll make sure to have your name posted somewhere to catch your eye. 
Renting A Car
You could also choose to rent a car from the airport in Santo Domingo and travel alone. The two-hour drive may have you wondering what the big deal is.
Some visitors do choose to be more independent and travel independently. You must, however, evaluate the safety implications of taking this path. In an unknown land, it's difficult to find good restaurantes en punta cana to satisfy your hunger. 
You are liable for any damage that might occur to the vehicle when you rent it. This means that if something were to happen, you would run the danger of having to reimburse the car rental company's damages. It's easier to learn about the Dominican Republic by driving in the passenger seat.
Opting For A Shuttle 
A shuttle is an additional mode of transportation that is accessible close to the airport in addition to a taxi. These are often vans or minibusses that can transport many groups of passengers simultaneously. Typically, shuttles can hold 10 to 12 passengers.
If you want to travel to Punta Cana as cheaply as you can, this is a terrific alternative. They are going to defray part of the expenses since you are traveling in a larger group. As a result, you can reach your destination for a lot less money than a taxi would cost. The driver would be a local familiar with all the nice places to eat in Punta Cana, helping you make smart choices. 
Conclusion
The options provided above are a few choices for getting from Santo Domingo Airport to Impressive Punta Cana. Although using public transportation may result in financial savings, you must also consider the safety, convenience, and experience that you hope to get out of this trip.
While you're exploring the place, don't forget to sign up for a once-in-a-lifetime experience of dining 50 meters above the ground level. Puntacanadinnerinthesky.com is the best restaurant in Punta Cana, with the capacity to accommodate 22 people at once. The most exquisite wine and food are served while you're suspended from a strap in the air. Doesn't it sound like an experience to die for? Well, if you think so, reach out to us at This email address is being protected from spambots. You need JavaScript enabled to view it. or call us at +1 (809) 759-5439 to book your table.